Brooch
Gold plated silver, 22 x diamonds on the rivets and rubber
A reflection on pipelines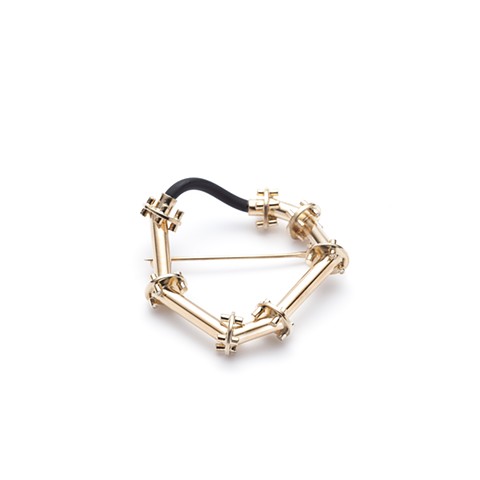 Angela Mazinotto—. Is a jeweller who is intrigued by the possibilities of shadows & light, depth & height. she explores the contrasts between black & white as well as the unclear world of transparencies.
She is always making a statement, giving a meaning, or making you think outside the box.
She wishes to make you take a closer look and promises to do the same in return.
La version Française est actuellement en construction...